Stainless Steel Reusable Water Bottle & Carabiner 17oz
Our drinking bottle is designed for practicality & urban style. Our development team has ensured our bottles have the highest performing TRIPLE wall vacuum insulated tech. We have the best quality & production standards along with rigorous testing. The result is our exclusive, sharp & latest cola shaped design. By using the purest base materials, our unrivalled quality is obvious. Our innovative technology has revolutionised the drink flasks & now stands as the benchmark for portable travel bottles.
FEATURES
24 hrs COLD, 12 hrs HOT
Sweat proof; no condensation
Leak Proof: Flawless screw top, airtight lid
BPA & BPS-Free
100% sustainable & recyclable packaging
Food Grade Stainless Steel 304 (18/8):
Clean taste; doesn't retain flavours from other drinks
Rust resistant
WHY US?
Unique design, perfectly ergonomic, slim, sleek & handheld
Economical: A reusable, thermal bottle will save you money long term
Perfect drinking size: No need for a straw; you can drink comfortably, directly from the bottle
Cup holder friendly: fits in cars & gym equipment
HOW ARE WE DIFFERENT?
Unlike other brands, our bottles stay cool for 24 & hot for 12 hrs and we use a unique scratch & flake proof powder coating. Our price is directly reflective of our impeccable standard! Perfectly crafted lids by top designers also give you effortless & swell usage. We individually ensure each lid matches & fits correctly, giving the bottle a seamless & flawless look. No cutting corners to reduce costs, which make other waterbottles, look incredibly unflattering & tacky.
An Ideal Gift: The best gift with its classy box for the old, young & kids - especially for sports & cycling enthusiast.
Dimensions: 10.24in x 2.76in: 0.79lb: 17oz
Note: As per company policy, we can only provide 1 rebate per customer per product.
This is to allow more customers to try our product at a great price.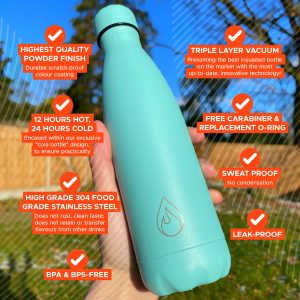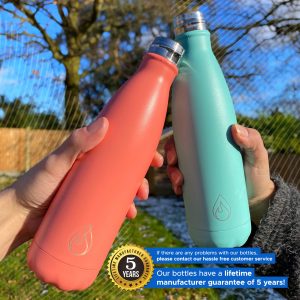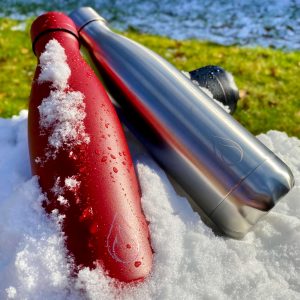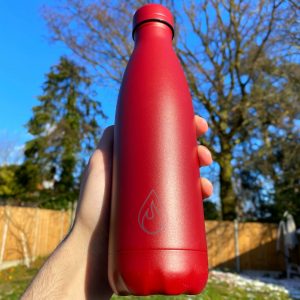 Any repeat orders will not be compensated.