START! Coconut Curry Hot Sauce – Party Pack – Vegan + Gluten Free – Everyday Gourmet Light Spice (12 pack)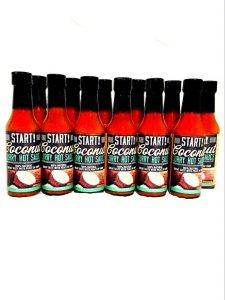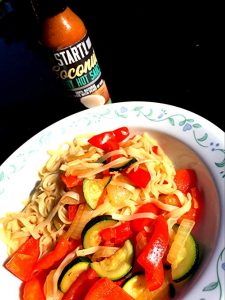 First and only coconut curry flavor hot sauce for everyday use on Western foods and Eastern Favorites. Try it on pizza, pasta, sandwiches, burritos, noodles, curries or whatever foods you like!

LOW SODIUM, 100% NATURAL, GLUTEN-FREE!

Certified Vegan - Low Calorie, NO Oil, NO MSG. 100% non-GMO. "Just Great Taste With Peace of Mind"

Only the finest premium ingredients used. Great for lunch, dinner or any food prep!

Mouthwatering mix of 12 curry spices. "Hot But Not Too Hot!"
THIS PRODUCT NEEDS TO MOVE AS IT HAS A LATE SEPTEMBER 2018 EXPIRATION DATE! ACT TODAY!